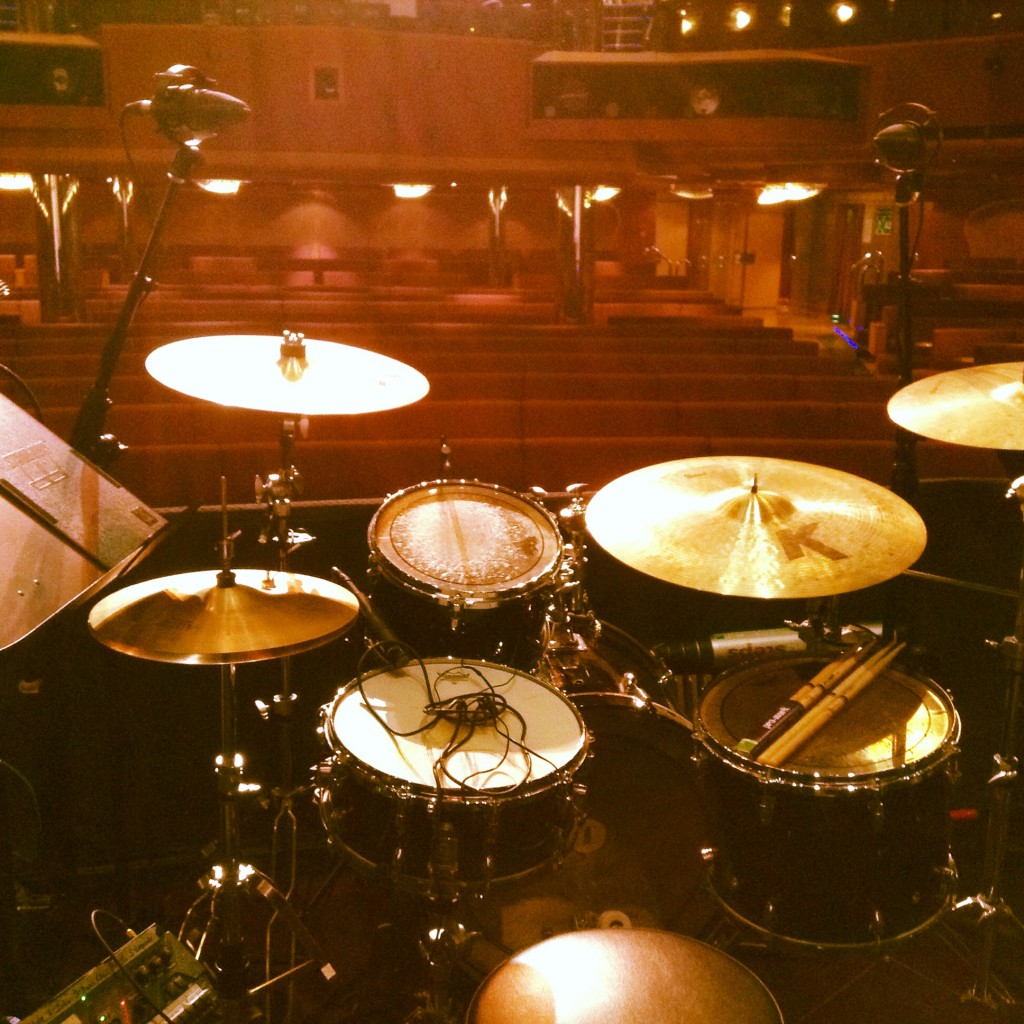 Cruise Ship Drumming
Part 5.
After the flights, hotels, rehearsals, bus rides and customs we made it to the Carnival 'Magic'.
'Ship' or 'Boat' doesn't really describe this floating monstrosity. 15 floors of rooms, nightclubs, theatres, shopping and a casino? WOW!
I would liken it to a hotel in Vegas except it plows through the ocean at 40 km/hr carrying 3,720 passengers and 1,367 crew. When in port, the boat towers over buildings and the other ships.
There are a bunch of different entertainment crew on the ship from Audio and lighting techs to Dancers, Singers, MC's, DJ's, comedians, and a variety of musicians.
As far as musicians go, there is a 4-piece covers band. There is a guy who plays solo piano and sings requests in the piano bar. There are also singer/guitarists and duos playing in the bars and atrium.
Then there is my group, 'The Showband'. The showband has the most variety of music to play of all the musicians on board. Sight reading is a crucial aspect of a show band gig. Our time is split up between different theaters and bars depending on what we're doing.
The Magic had 4 drum kits all in different locations. 3 were set up permanently, ready to play and mic'd up. One kit was in reserve in case an extra one was needed outside of the normal performance spots. I used this kit for the New Years Party up on the open air Lido Deck. So that meant no lugging gear around the ship. It was just a case of taking cymbals to whichever kit I happened to be on at the time.
I had heard some drummers like to bring their own kick pedal but that was going to take up too much luggage space and just be a drag coming from overseas.
Next entry will cover a typical week for us on board. Cheers!